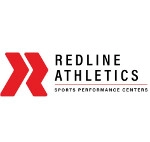 Redline Athletics
Youth Combine Event With Zybeck systems
Redline Westminster
1401 W. 122 Ave, Suite 110, Westminster, CO 80234
Oct. 7th
Combine event for youth Athletes. Come get verified testing results on 40 yard dash, vertical jump, cone drill, and shuttle run. Compare your results to other athletes of your age. Great for setting up college recruiting profiles.
Free Athletic Training For your Youth Athlete.
We build better athletes! Come and experience our professional facility, coaching and programs for free!